The Good Noise Blog
Sr. Margaret Dynski, SSJ, MD, a Rochester, NY, surgeon, recently wrote to the editor of The Joyful Noiseletter: "In these uncertain and scary times, would it be possible to issue a happy, lift-me-up version of The Joyful Noiseletter? The news media and social media are drowning people in a tsunami of bad news. But the Gospel is always "the good news." So The Joyful Noiseletter has introduced "The Good Noise Blog" on its website that will regularly feature some of JN's most inspirational and hilarious articles from our past 35 years, on the blog and on JN's Facebook. It will enable JN subscribers to share these articles with their friends on Facebook and give them a faith-lift.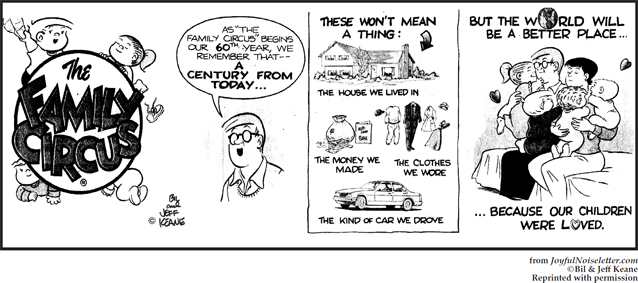 Shopping Cart
Cart is empty
using our secure online store.

1 Year Subscription or Renewal — $29.00

1 Year Gift Subscription — $29.00

filling out the Printable Order Form and mailing it, along with your check for $29, to The Joyful Noiseletter, PO Box 895, Portage, MI 49081-0895 (foreign printed subscribers add $10).
calling TOLL-FREE, 1-800-877-2757, and using VISA, MasterCard, Discover, or American Express.