Pastor lifts congregation's spirits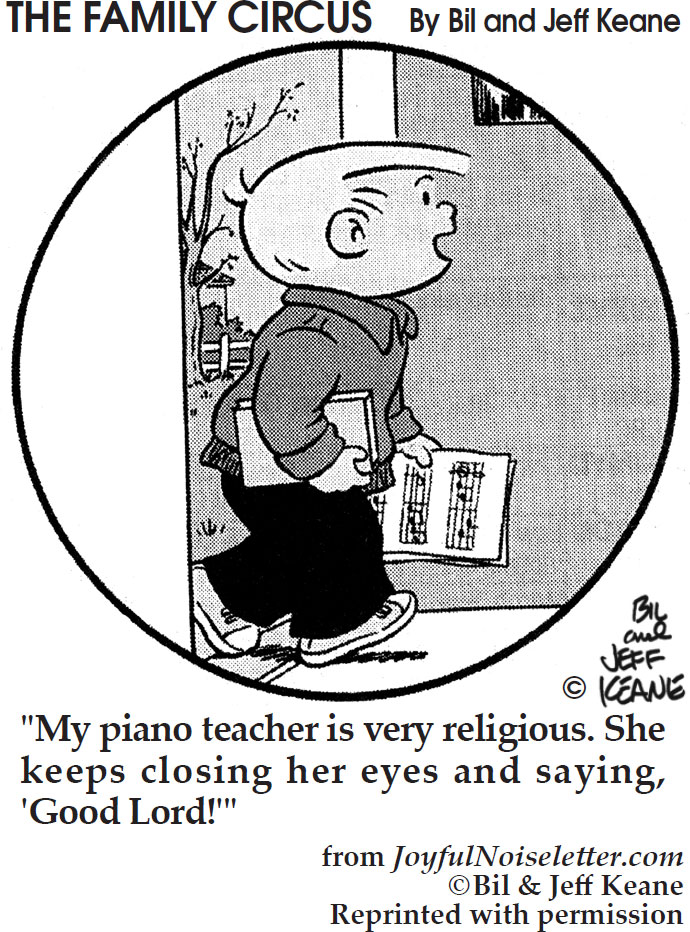 The very first Joyful Noiseletter I received was for Aug.-Sept., 1999. I still have it, along with many others, three-hole punched and saved by date in 3-ring notebook binders. That was about 23 years of accumulated humor of various cartoons, jokes, and articles.
"I want to thank you for all you have added to my life and ministry. My wife reads them, too. Sometimes she has even opened your envelopes and read the treasure inside before I was able to. More than a few items from your newsletters have found their way into my sermons and other forms of communication over the years.
"No doubt, as God provides the opportunity, more will in the future as well. Some of my favorites are 'The Family Circus' cartoons that have graced almost every newsletter that arrived faithfully in my mailbox. I have read every one, almost completely. I can't say that about any other publication of any kind that I have received through the years.
"More than once I got just the spiritual lift that I needed as I opened up your envelope. And even if I didn't have a newly delivered copy to enjoy, I could always fall back on reading any of a number of past issues that have always been in easy reach from my desk. I know some of the humor from my copies of JN also brightened a moment in the life of someone I shared it with.
"I am looking forward to my 80th birthday. To not have a copy of JN come to my mailbox any more will be like losing a good friend."
‒ Rev. Sam Laswell
Redford, MI
©2023 the Joyful Noiseletter. All Rights Reserved
Shopping Cart
Cart is empty
using our secure online store.

1 Year Subscription or Renewal — $29.00

1 Year Gift Subscription — $29.00

filling out the Printable Order Form and mailing it, along with your check for $29, to The Joyful Noiseletter, PO Box 895, Portage, MI 49081-0895 (foreign printed subscribers add $10).
calling TOLL-FREE, 1-800-877-2757, and using VISA, MasterCard, Discover, or American Express.