Three laughing monks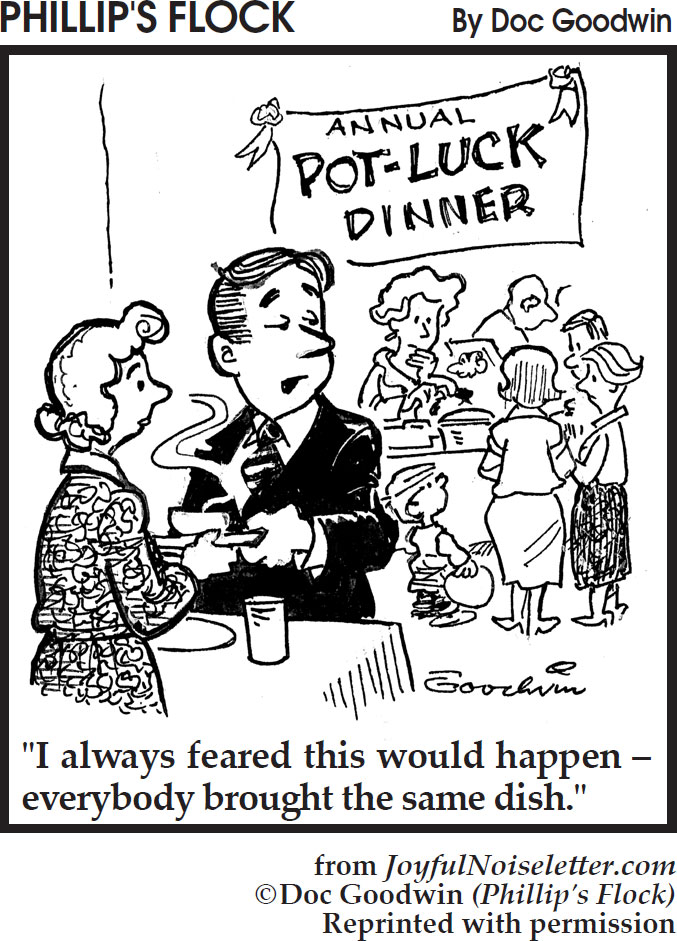 Long ago, three laughing Buddhist monks lived in China. Together the three monks would visit a village square and do nothing but laugh.
Crowds gathered around them and joined in the laughter. Soon the laughter spread to the entire town.
Then the laughing monks left the village and went to another village and did nothing but laugh in the village square. Again men and women from the entire village joined in the laughter.
The laughing monks were loved and respected all over China because they helped people laugh their problems away.
Some ancient statues of Buddha depicted him with a huge smile on his face.
‒ via Bob White
Owego, NY
---
Humor for the hard times
United Methodist Bishop Joe E.
Pennel, Jr. told this story about
comedian Minnie Pearl.
"The comedian Minnie Pearl was a member of the congregation that I served in Brentwood, TN. She had performed at the Grand Ole Opry. She knew how to use words to evoke laughter and applause from audiences. One of her favorite sayings was, 'Laughter is the hand of God that rocks the cradle of a trouble world.'
"One day I went to see her because I was getting some painful feedback on my sermons. I shared some of the critical notes I had received, and I shared my pain. I asked her to give me feedback on my sermons. She was reluctant to do so, but I insisted.
"Finally, she spoke the truth in love to me. She said, 'Joe, just give us one take-home that we can apply to our lives. You also need to work on your punchlines.' Those were the loving words I needed to hear."
‒ Upper Room Disciplines
via Rev. Dr. Karl R. Kraft
Dover, DE
©2023 the Joyful Noiseletter. All Rights Reserved
Shopping Cart
Cart is empty
using our secure online store.

1 Year Subscription or Renewal — $29.00

1 Year Gift Subscription — $29.00

filling out the Printable Order Form and mailing it, along with your check for $29, to The Joyful Noiseletter, PO Box 895, Portage, MI 49081-0895 (foreign printed subscribers add $10).
calling TOLL-FREE, 1-800-877-2757, and using VISA, MasterCard, Discover, or American Express.