Will Rogers - America's greatest journalist?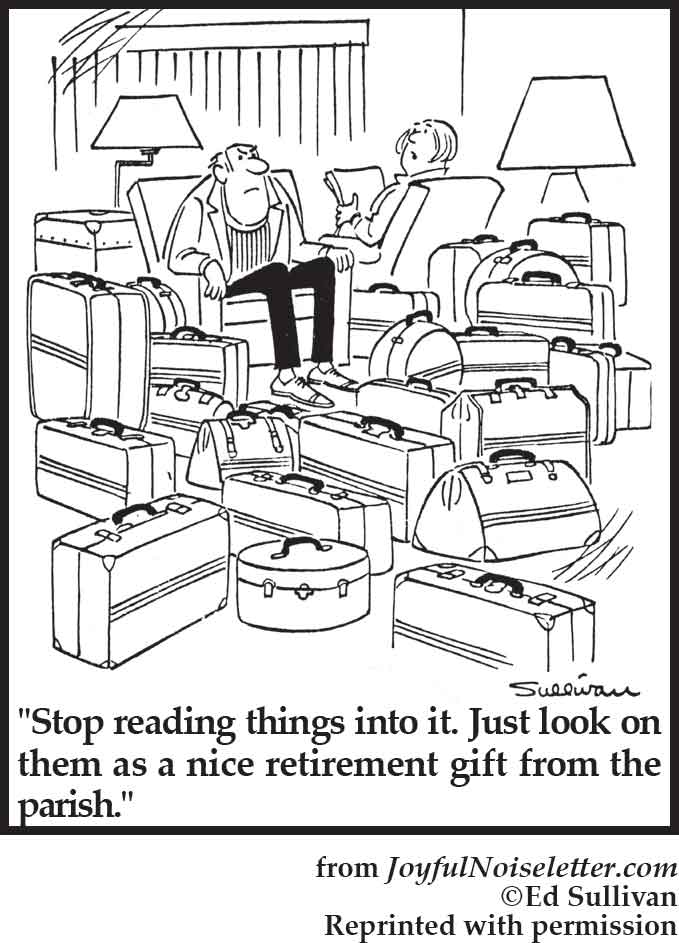 For 30 years, I toiled as a reporter and columnist for newspapers and wire-services in Michigan, New Jersey, and New York.
I have known many fine, credible journalists, and some not so fine and not so credible.
My all-time favorite journalist was Will Rogers (1879-1935), the great Native-American humorist who was loved by both liberals and conservatives. This grinning, biracial, Cherokee Indian cowboy from Oklahoma kept our nation laughing through the depths of the Great Depression in the 1930s.
President Franklin D. Roosevelt said, "Will Rogers held the secret of banishing gloom, of making tears give way to laughter, of supplanting desolation and despair with hope and courage."
Rogers once wrote in his newspaper column: "I'm fond of the candidate for public office who, during a fierce campaign, penned this note to his opponent: 'Dear sir: Let us make a deal – if you promise to stop telling lies about me, I promise to stop telling the truth about you.'"
Rogers poked fun at everybody, especially politicians of both parties, but he never attacked or slandered anybody for political or personal reasons. He was unfailingly courteous to everyone he met.
Politicians from both parties invited him to run for President on their ticket, but he refused.
The Anti-Bunk Party
In 1928, Rogers mounted a mock write-in campaign for the Presidency as the candidate for the Anti-Bunk Party. His campaign promise was that, if elected, he would resign. On election day, though he did not receive any state electoral votes, he declared victory and resigned.
Raised a Methodist, he was ecumenical in his respect for all faith traditions. He advised: "Hunt out and talk about the good that is in the other fellow's church, and you will do away with all the religious hatred you hear so much of today." He was a peacemaker. He was a healer.
When someone questioned him about his faith, Rogers replied: "People often ask me, 'What are you, Will?' Well, I was raised predominately a Methodist, but I have traveled so much, mixed with so many people in all parts of the world, I don't know just what I am. I know I have never been a nonbeliever. Which way you served your God will never get one word of argument out of me. There have been times when I wished there had been as much real religion among some of our creeds as there has been vanity."
When Rogers died in 1935 in an airplane crash, the entire nation mourned. Over 100,000 mourners walked by Roger's casket at his ecumenical funeral. His memorial service was presided over by a Protestant minister, a Catholic priest, and a Jewish performer singing a Hebrew mourning chant. Mexican-Americans nearby placed a memorial wreath in their neighborhood. An African-American group joined a parade in Rogers' honor. In Oklahoma, Cherokee Indians performed a death dance in his honor.
One Protestant pastor said of Rogers: "He (Jesus) makes the most sense to me, the most profound impact on me, when I envision him as Will Rogers in sandals."
Will Rogers had a loving heart. He was fair-minded. He was balanced, and never became obsessed with the bad news of his times. He had credibility with the American people. Americans of all political, philosophical, and religious persuasions believed Will Rogers.
In one of his last statements, Rogers said: "We will never have true civilization until we have learned to recognize the rights of others."
Rogers requested that the following epitaph appear on his gravestone: "I joked about every prominent man of my time, but I never met a man I didn't like."
In these tumultuous times of hot tempers, polarity, and violence bordering on anarchy, we could all learn from Will Rogers. He was a sane and believable voice who had a talent for bringing people together.
Cal Samra's father, who followed Will Rogers' newspaper column regularly, saved this 1928 Anti-Bunk Party campaign button for his son.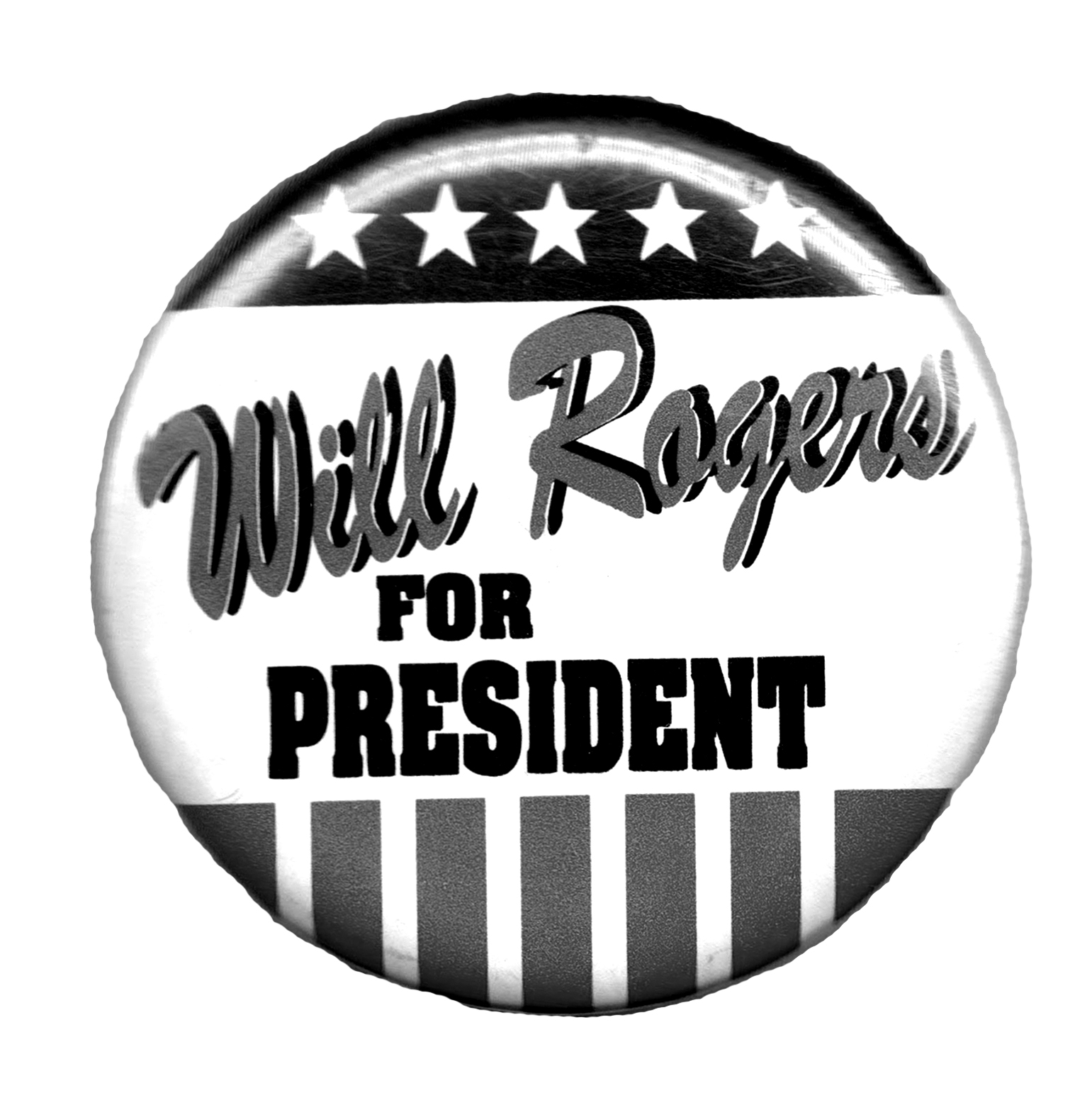 ©2023 the Joyful Noiseletter. All Rights Reserved
Shopping Cart
Cart is empty
using our secure online store.

1 Year Subscription or Renewal — $29.00

1 Year Gift Subscription — $29.00

filling out the Printable Order Form and mailing it, along with your check for $29, to The Joyful Noiseletter, PO Box 895, Portage, MI 49081-0895 (foreign printed subscribers add $10).
calling TOLL-FREE, 1-800-877-2757, and using VISA, MasterCard, Discover, or American Express.