The healing power and joy of forgiveness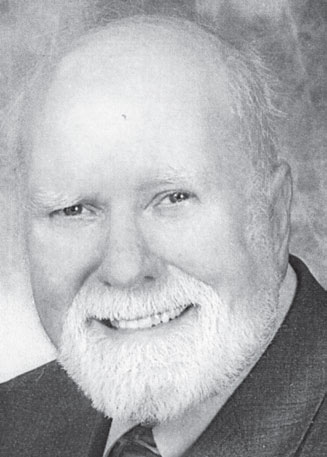 (Rev. Walter H. Everett, a retired United Methodist pastor in Lewisburg, PA, contributed this poignant article on the joy of forgiveness.)
I enjoy The Joyful Noiseletter and have a lot of fun reading it. However, there is one aspect of joy that I don't often see discussed, and that is the deep inner joy that comes from allowing God to take us where we are hesitant to go.
When my 24-year-old son, Scott, was murdered by a man who was high on drugs, I sank into loneliness and depression, all the while praying for God's help, but the only answer I seemed to get was "Wait."
The answer came almost a year later when Mike, the offender, at his sentencing, stood and said how sorry he was for what he had done. At that point, I felt a nudge from God – "This is what I've asked you to wait for."
On the anniversary of Scott's death (three weeks after Mike's sentencing) I wrote to Mike in prison, and after detailing all the struggles I had experienced, I wrote, "As hard as these words are to write, I forgive you." I then wrote of God's love and forgiveness, and invited him to write back. At that point, my depression began to lift, and I began to feel the deep inner joy that I had sought. Through my period of correspondence and visits to Mike in prison, I sensed the same inner joy came into Mike's life.
I eventually spoke on his behalf before the Board of Parole, and Mike was released early. He found employment with a trucking firm, where he has been for over two decades. Today he supervises 180 people. More than that, he is also active in Alcoholics Anonymous and in Narcotics Anonymous, and sponsors up to six others regularly in both groups.
The joy has come back into my life and in Mike's life as well. He once said, "Walt saved my life." I corrected him and replied, "God saved your life, and God saved my life, too." Now Mike says, "God saved my life, but he used Walt to help Him do it."
©2023 the Joyful Noiseletter. All Rights Reserved
Shopping Cart
Cart is empty
using our secure online store.

1 Year Subscription or Renewal — $29.00

1 Year Gift Subscription — $29.00

filling out the Printable Order Form and mailing it, along with your check for $29, to The Joyful Noiseletter, PO Box 895, Portage, MI 49081-0895 (foreign printed subscribers add $10).
calling TOLL-FREE, 1-800-877-2757, and using VISA, MasterCard, Discover, or American Express.