Celebrating JN's 35th Anniversary
"Where there is no belief in the soul, there is very little drama. Either one is serious about salvation or one is not.
"And it is well to realize that the maximum amount of seriousness admits the maximum amount of comedy. Only if we are secure in our beliefs can we see the comical side of the universe."
‒ Flannery O'Conner
---
JN consulting editor, Rev. Dr. Karl R. Kraft, a Methodist pastor in Dover, DE, drew this cartoon to celebrate The Joyful Noiseletter's 35th anniversary.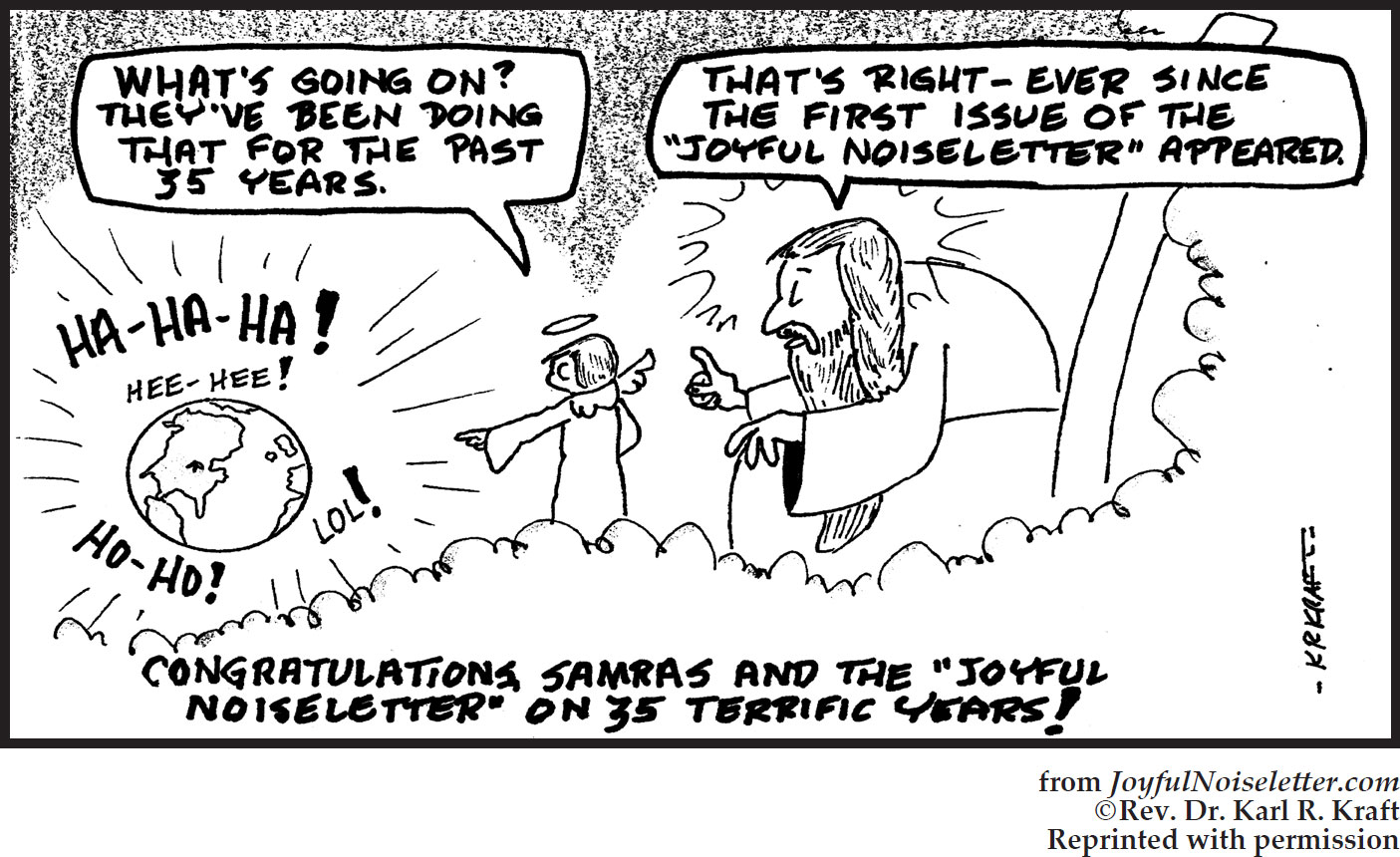 ©2023 the Joyful Noiseletter. All Rights Reserved
Shopping Cart
Cart is empty
using our secure online store.

1 Year Subscription or Renewal — $29.00

1 Year Gift Subscription — $29.00

filling out the Printable Order Form and mailing it, along with your check for $29, to The Joyful Noiseletter, PO Box 895, Portage, MI 49081-0895 (foreign printed subscribers add $10).
calling TOLL-FREE, 1-800-877-2757, and using VISA, MasterCard, Discover, or American Express.