God's kids say & do the funniest things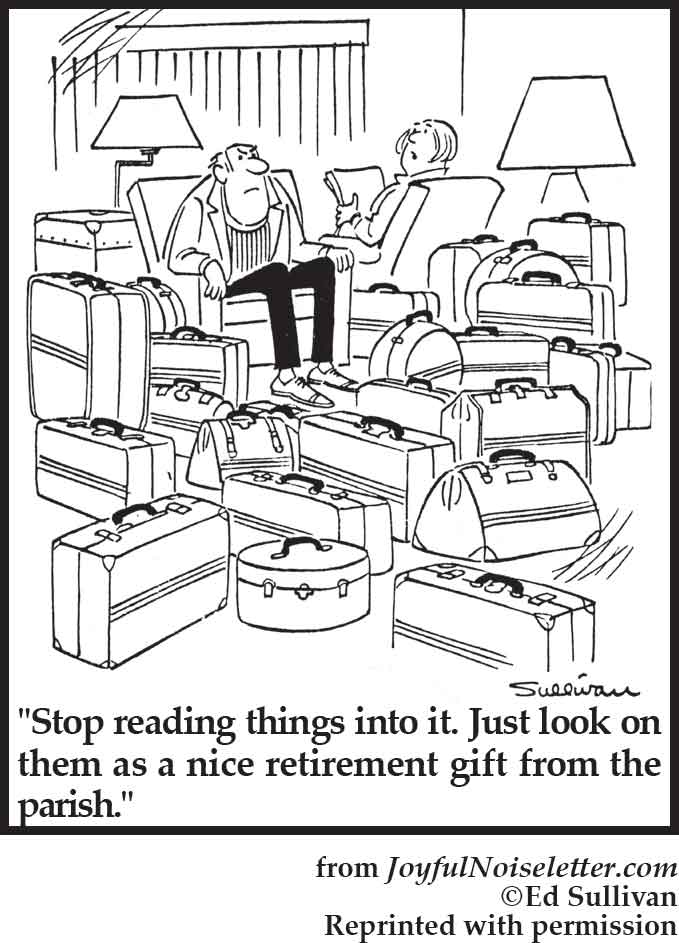 Risa Samra of Saginaw, MI, a retired teacher herself, passed along some questions and students' answers that drive teachers bonkers and into early retirement:
Question: "What did Mahatma Gandhi and Genghis Khan have in common?"
Answer: "Unusual names."
Question: "What was Sir Walter Raleigh famous for?"
Answer: "He was a noted figure in history because he invented cigarettes and started a craze for bicycles."
Question: "What is a nitrate?"
Answer: "Much cheaper than a day rate."
Question: "Name the wife of Orpheus, whom he attempted to save from the underworld."
Answer: "Mrs. Orpheus."
Question: "What is the meaning of the word 'varicose'?"
Answer: "Close by."
Question: "What is a fibula?"
Answer: "A little lie."
Question: "Explain the phrase 'free press'."
Answer: "When your mom irons trousers for you."
Question: "Where was Hadrian's Wall built?"
Answer: "Around Adrian's garden."
Question: "The race of people known as Malays come from which country?"
Answer: "Malaria."
:)
A father brought his boss home for dinner. The whole family was seated around the dining table as the father carved the roast beef.
The son looked down at the beef on his plate and said, "This is the funniest looking drumstick I ever saw!"
"That's beef," replied the mother. "What made you think it was a drumstick?"
"This morning before Dad went to work, he said he was bringing some turkey home for dinner!"
‒ Pastor Tal Bonham
:)
"Mom," a small girl asked, "how come men don't ever go to heaven?"
"Of course men go to heaven," her mother replied. "Why do you ask that?"
"Because all the angels I've ever seen don't have whiskers," the child said.
"That's because most men get to heaven by a close shave," the mother said.
‒ Msgr. Arthur Tonne
:)
"A small boy knocked on my door on Halloween night and said, "I'm a werewolf. Trick or Treat."
"But you're not wearing a costume," I said. "You've got your everyday clothes on."
"Yeah, well, it's not a full moon yet, is it?" the boy replied.
‒ via Rev. Dr. Karl R. Kraft
Dover, DE
:)
©2023 the Joyful Noiseletter. All Rights Reserved
Shopping Cart
Cart is empty
using our secure online store.

1 Year Subscription or Renewal — $29.00

1 Year Gift Subscription — $29.00

filling out the Printable Order Form and mailing it, along with your check for $29, to The Joyful Noiseletter, PO Box 895, Portage, MI 49081-0895 (foreign printed subscribers add $10).
calling TOLL-FREE, 1-800-877-2757, and using VISA, MasterCard, Discover, or American Express.