'When you're smiling'
(Song made famous by Louis Armstrong during the Great Depression of the 1930s)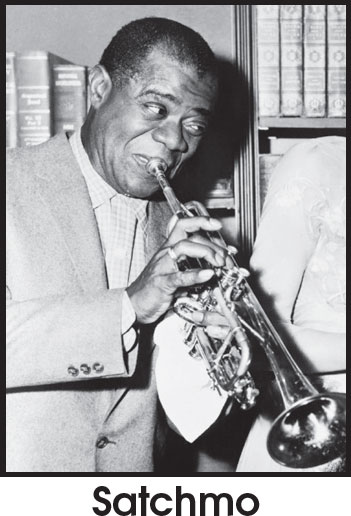 Oh when you're smiling,
when you're smiling,
the whole world smiles with you.
O when you're laughing,
when you're laughing,
The sun comes shining through.
But when you're crying,
you bring on the rain,
so stop your sighing,
be happy again.
Keep on smiling,
keep on smiling,
and the whole world will smile with you."
©2023 the Joyful Noiseletter. All Rights Reserved
Shopping Cart
Cart is empty
using our secure online store.

1 Year Subscription or Renewal — $29.00

1 Year Gift Subscription — $29.00

filling out the Printable Order Form and mailing it, along with your check for $29, to The Joyful Noiseletter, PO Box 895, Portage, MI 49081-0895 (foreign printed subscribers add $10).
calling TOLL-FREE, 1-800-877-2757, and using VISA, MasterCard, Discover, or American Express.