Touched with Joy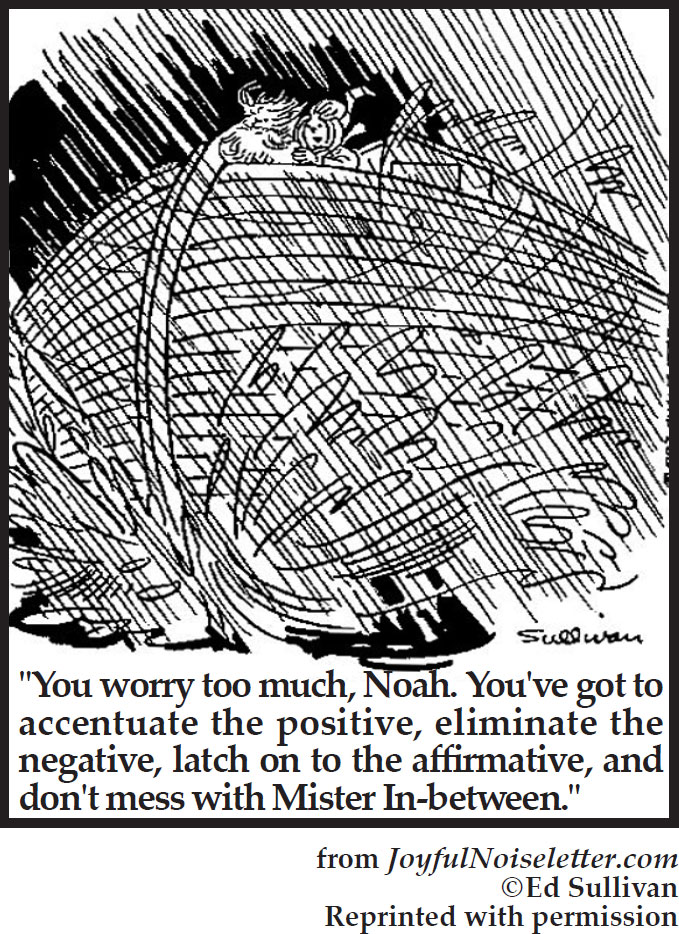 There is not one of us whose life has not already been touched somewhere with joy, so that in order to make it real to us, to show it forth, it should be enough for Jesus simply to remind us of it, to make us remember the joyous moments of our own lives.
"Yet this is not easy because, ironically enough, these are likely to be precisely the moments that we do not associate with religion. We tend to think that joy is not only not properly religious but that it is even the opposite of religion. We tend to think that religion is sitting stiff and antiseptic and a little bored.
"We need to be reminded that at its heart Christianity is joy and that laughter and freedom and the reaching out of arms are the essence of it. We need to be reminded, too, that joy is not the same as happiness. Happiness is man-made ‒ a happy home, a happy marriage, a happy relationship with our friends and within our jobs. We work for these things, and if we are careful and wise and lucky, we can usually achieve them.
"But we never take credit for our moments of joy because we know that they are not man-made and that we are never really responsible for them. They come when they come. They are always sudden and quick and unrepeatable. The unspeakable joy sometimes of just being alive. The miracle sometimes of being just who we are with the blue sky and the green grass, the faces of our friends and the waves of the ocean, being just what they are. The joy of release, of being suddenly well when before we were sick, of being forgiven when before we were ashamed and afraid, of finding ourselves loved when we were lost and alone. The joy of love, which is the joy of the flesh as well as the spirit.
Joy is always all-encompassing; there is nothing of us left over to hate with or to be afraid with, to feel guilty with or to be selfish about. Joy is where the whole being is pointed in one direction, and it is something that by its nature a man never hoards but always wants to share. The second thing is that joy is a mystery because it can happen anywhere, anytime, even under the most unpromising circumstances, even in the midst of suffering, with tears in its eyes. Even nailed to a tree.
"What Jesus is saying is that men are made for joy and that anyone who is truly joyous has a right to say that he is doing God's will on this earth. Where you have known joy, you have known Him."
--- Frederick Buechner (1926)
Presbyterian theologian, author
via Rev. Stuart Wells
Fr. Walton Beach, FL
©2023 the Joyful Noiseletter. All Rights Reserved
Shopping Cart
Cart is empty
using our secure online store.

1 Year Subscription or Renewal — $29.00

1 Year Gift Subscription — $29.00

filling out the Printable Order Form and mailing it, along with your check for $29, to The Joyful Noiseletter, PO Box 895, Portage, MI 49081-0895 (foreign printed subscribers add $10).
calling TOLL-FREE, 1-800-877-2757, and using VISA, MasterCard, Discover, or American Express.