A New Year's prayer to end all epidemics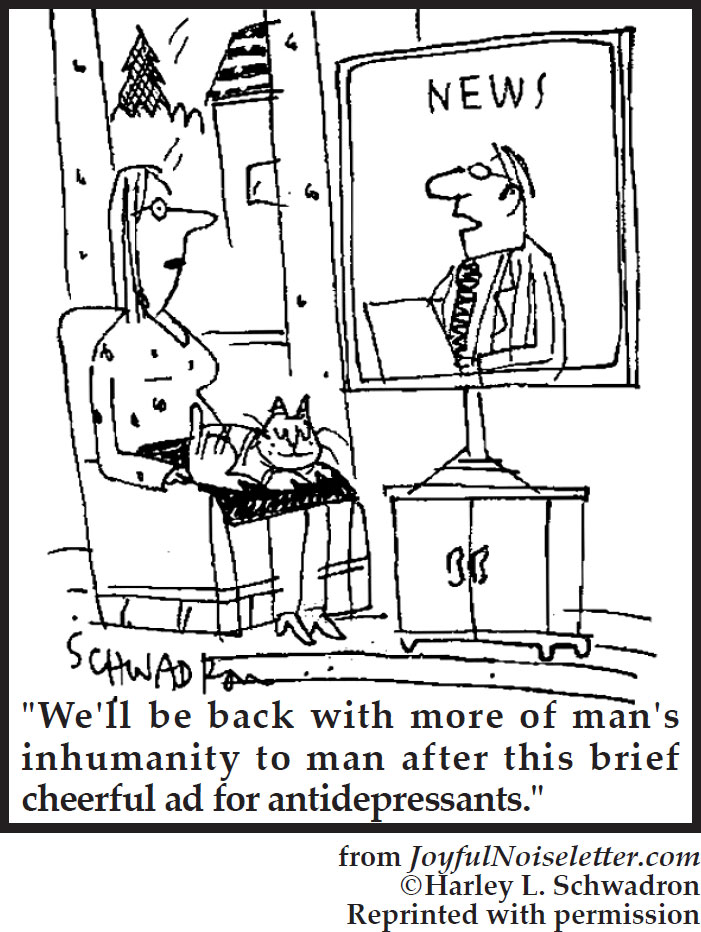 (Four editors of The Joyful Noiseletter — a Lutheran, a Methodist, an Anglican, and a Catholic — put their heads and hearts together and came up with this New Year's prayer.)
Dear Lord:
We pray to You to put an end to the COVID-19 epidemic, as You have put an end to the many pandemics of past centuries. We mourn the loss of so many of our friends and neighbors.
Help us to lead holier and healthier lives to strengthen our immune systems against all diseases.
Put an end to the epidemic of pollution of our air and water, and the pollution of our foods with killing pesticides.
Put an end to the epidemic of endless wars and killing fields.
Put an end to the epidemic of senseless, demonic violence.
Put an end to the epidemic of the slaughter on our roads and highways by suicidal and homicidal drivers.
Put an end to the epidemic of crime.
Put an end to the epidemic of racism and hatred.
Put an end to the epidemic of sex abuse.
Put an end to the epidemic of divorce and rootless children of divorce struggling to survive without the support and guidance of an intact family.
Put an end to the epidemic of madness, depression, alcoholism, and drug addiction.
Open our eyes and help us see that most of our problems are not psychological or economic or political problems, but spiritual problems. Help us to see that it's all about how we treat one another, and how we treat ourselves.
Inspire us all to act on Your commandments and Your wisdom. (The Book of Acts is not The Book of Talks.)
Renew our commitment to Your Ten Commandments, which Moses brought us, and to The Lord's Prayer and the Sermon on the Mount, which Jesus brought us.
We pray that You will restore Your Spirit of Love, Forgiveness, Good Humor, Joy, and Peace to our land and to all the world. Help us live in peace with our neighbors.
We praise and thank You for Your mercy. Lord have mercy. Kyrie Eleison. Christe Eleison.
— The editors of
The Joyful Noiseletter
©2023 the Joyful Noiseletter. All Rights Reserved
Shopping Cart
Cart is empty
using our secure online store.

1 Year Subscription or Renewal — $29.00

1 Year Gift Subscription — $29.00

filling out the Printable Order Form and mailing it, along with your check for $29, to The Joyful Noiseletter, PO Box 895, Portage, MI 49081-0895 (foreign printed subscribers add $10).
calling TOLL-FREE, 1-800-877-2757, and using VISA, MasterCard, Discover, or American Express.