Words to Start the New Year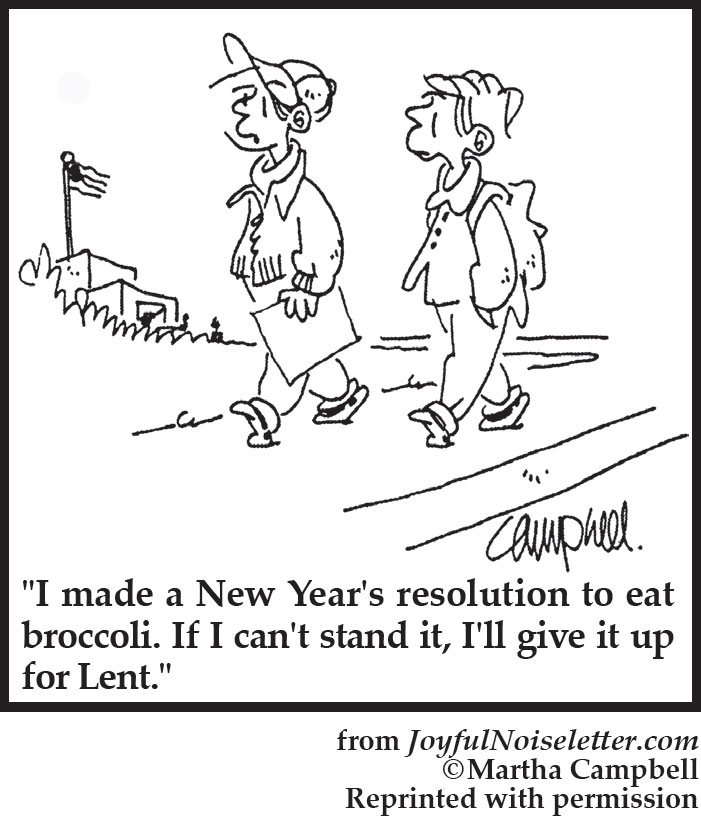 Rejoice in the Lord always; again I will say, Rejoice."
– 4 Philippians 4
"Happiness is an attitude. We either make ourselves miserable, or happy and strong. The amount of work is the same."
‒ Author Unknown
"He who has the faith has the fun."
‒ G.K. Chesterton
"No one is useless in this world who lightens the burdens of another."
‒ Charles Dickens
"Gratitude is riches. Complaint is poverty."
– Doris Day
"Where love is, there God is also."
‒ Mahatma Gandhi
"Hugging is the most beautiful form of communication that allows the other person to know beyond a doubt that they matter."
‒ Penny Coffey Lineberger
via Rev. Jack F. Coffey
Raleigh, NC
"Do not waste your time and money falling into the very costly psychoanalytical trap of looking backwards on your life. Jesus asks all of us not to look backwards but to look upwards, and to focus on the present, joyfully, lovingly, and eager to be of service to others."
‒ Author unknown
"There is no power on earth that can neutralize the influence of a high, simple, and useful life."
‒ Booker T. Washington
"I have never seen a funeral limousine with a U-Haul attached."
‒ Lutheran Pastor Vincent Iqbal
"Remember that if the opportunities for great deeds should ever come, the opportunities for good deeds are renewed day by day. The thing for us to long for is the goodness, not the glory."
‒ F. W. Faber
Apple Seeds
"It is of no profit to have learned well if you neglect to do well."
‒ Author unknown
"Nothing that is morally incorrect is politically correct."
‒ Author unknown
"May all your troubles last as long as your New Year's resolutions."
‒ via Rev. Dr. Karl R. Kraft
Dover, DE
©2023 the Joyful Noiseletter. All Rights Reserved
Shopping Cart
Cart is empty
using our secure online store.

1 Year Subscription or Renewal — $29.00

1 Year Gift Subscription — $29.00

filling out the Printable Order Form and mailing it, along with your check for $29, to The Joyful Noiseletter, PO Box 895, Portage, MI 49081-0895 (foreign printed subscribers add $10).
calling TOLL-FREE, 1-800-877-2757, and using VISA, MasterCard, Discover, or American Express.