A New Year's Resolution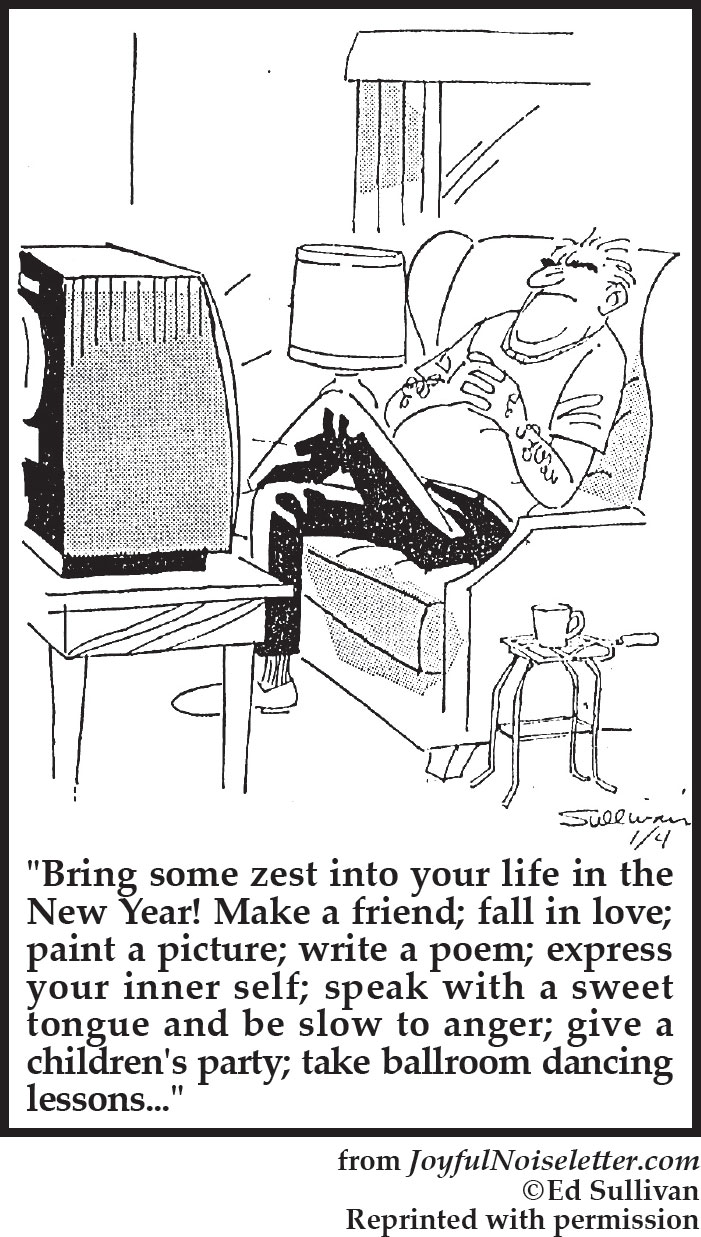 A New Year's Resolution
I will try this day to live a simple, sincere and serene life, repelling promptly every thought of discontent, anxiety, discouragement, impurity, and self-seeking; cultivating cheerfulness, magnanimity, charity, and the habit of holy silence; exercising economy in expenditure, generosity in giving, carefulness in conversation, diligence in appointed service, fidelity to every trust, and a childlike faith in God.
"In particular I will try to be faithful in those habits of prayer, work, study, physical exercise, eating, and sleep which I believe the Holy Spirit has shown me to be right.
"And as I cannot in my own strength do this, nor even with a hope of success attempt it, I look to You, O Lord God my Father, in Jesus my Savior, and ask for the gift of the Holy Spirit."

— via The Anglican Digest
©2023 the Joyful Noiseletter. All Rights Reserved
Shopping Cart
Cart is empty
using our secure online store.

1 Year Subscription or Renewal — $29.00

1 Year Gift Subscription — $29.00

filling out the Printable Order Form and mailing it, along with your check for $29, to The Joyful Noiseletter, PO Box 895, Portage, MI 49081-0895 (foreign printed subscribers add $10).
calling TOLL-FREE, 1-800-877-2757, and using VISA, MasterCard, Discover, or American Express.