'March of Prayer' is 'March Gladness'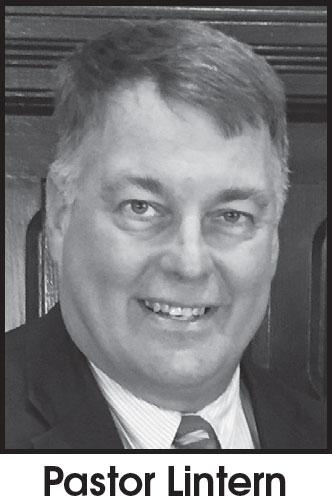 (Rev. Paul Lintern, JN associate editor, filed this report of an event that he helped orchestrate in Mansfield, Ohio, where he serves as pastor of Oakland Lutheran and Southside Christian churches.)
What began as a whim developed into a significant ecumenical event in Mansfield, OH, in March, 2019, something no one could recall happening anywhere before.
The March of Prayer became 49 evenings of two-hour prayer services, each hosted by a different congregation in the style of their suiting. More than 25 denominations were involved. The event also became known as "March Gladness."
The Point of Grace House of Prayer had been formed the previous summer by Jordon Baker and me as a center promoting prayer in music and word, inspired by the model of the International House of Prayer (IHOP) in Overland Park, KS, where Baker had given his life to the Lord a few years earlier.
He had been involved in a "Burn" ministry that conducts prayer services that can last 6, 12, or even 24 hours.
IHOP has been conducting worship 24 hours a day, seven days a week for more than 20 years.
After one of the weekly two-hour prayer services, I casually wondered, what if we held a prayer service every night for a month, in a different location each night? March seemed like the right month because it is winter becoming spring, Lent heading to Easter, it has 31 days, has a nice ring to it, and was at the time four months away.
Presenting the idea took persistence, but many pastors and music leaders caught the vision by the first of the year, and while a two-hour prayer service seemed daunting to some planners, the request to host it however the pastor wanted made it easier.
"We wanted authentic worship, but gave very little guidance beyond that," Baker said. "The Spirit did the rest."
By the first of February, all 31 days of the "March of Prayer," were taken, and promoted as one event of 31 days. During the first week, which included Church of Christ, Catholic, Pentecostal, Lutheran, Four-Square Gospel and Presbyterian hosts, enthusiasm built as participants entered church buildings that might as well have been foreign countries before people walked in, but became another church home by the end for many.
Claiming Mansfield was now "Godsfield," nightly prayers centered on needs and leaders in the community, as well as in the country, the Kingdom and creation itself.
Halfway through the month, other congregations asked to participate, so the decision was to expand the schedule to Easter, an additional 19 days.
We joked about the first days in April being March 32, 33 and 34, as churches were added. Services continued until April 19.
One week had four "First" Churches in a row; another week had four "Grace" churches — Brethren, Pentecostal, Evangelical Free and Episcopal.
Six of the congregations were predominantly African-American, ten were more than 150 years old, and nine were less than a decade old. Audiences ranged from 60-300 each night.
What made this remarkable is the number of denominations represented by our hosts, each inviting everyone else in.
A core of about 40 people attended more than half the events, and a few participated in almost every one. It became, for many, an opportunity to pray for many different ministries "from the inside," and a team of interdenominational prayer warriors emerged throughout the event.
I can't stress enough the significance of having so many denominations represented, without anyone holding back. It gave participants a broadened view of the Kingdom of Heaven and pointed to Jesus from every direction. That is what made it possible to see through the walls that often separate Christians denominationally; the focus was on Jesus only.
Additional events since the March of Prayer have included prayer walks throughout the city, a 24-hour prayer festival, a seven-day, 28-location prayer week called Oktoberblest, and sponsorship of outdoor prayer stations through the community.
This year, weekly Friday night two-hour prayer services are planned for a different location each week.
©2023 the Joyful Noiseletter. All Rights Reserved
Shopping Cart
Cart is empty
using our secure online store.

1 Year Subscription or Renewal — $29.00

1 Year Gift Subscription — $29.00

filling out the Printable Order Form and mailing it, along with your check for $29, to The Joyful Noiseletter, PO Box 895, Portage, MI 49081-0895 (foreign printed subscribers add $10).
calling TOLL-FREE, 1-800-877-2757, and using VISA, MasterCard, Discover, or American Express.