The Clown's Prayer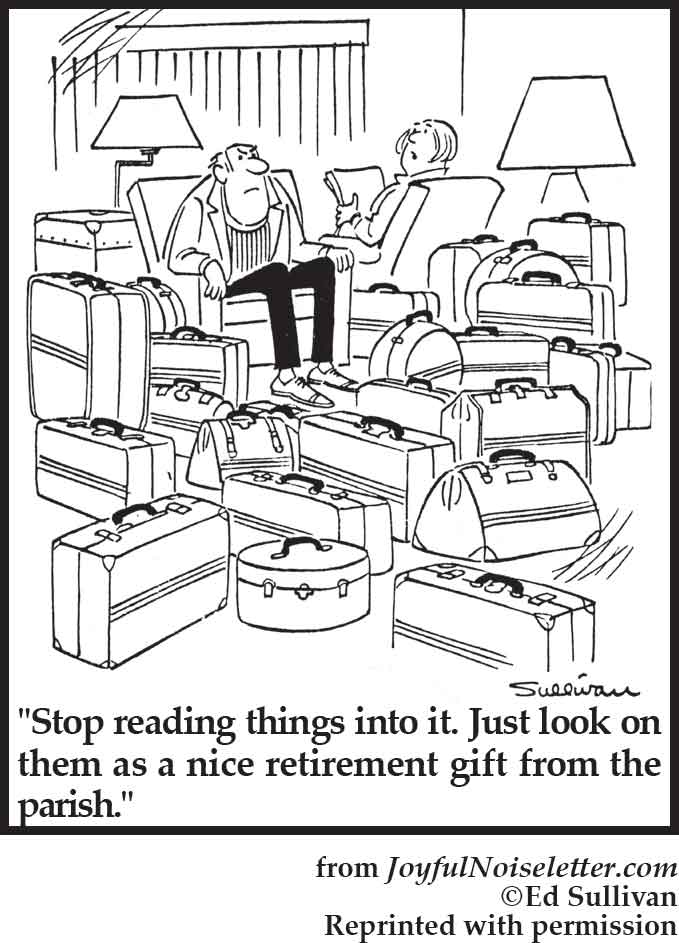 Don ("Ski") Berkoski, a long-time JN consulting editor and the founder of Smiles Unlimited, a clown troupe that visited hospitals to cheer up patients, authored this prayer:
As I stumble through this life,
help me to create more laughter than tears,
dispense more happiness than gloom,
spread more cheer than despair.
Never let me become so indifferent,
that I will fail to see the wonders in the eyes of a child,
or the twinkle in the eyes of the aged.
Never let me forget that my total effort is to cheer people,
make them happy, and forget momentarily,
all the unpleasantness in their lives.
And in my final moment,
may I hear You whisper:
"When you made My people smile,
you made Me smile."
©2023 the Joyful Noiseletter. All Rights Reserved
Shopping Cart
Cart is empty
using our secure online store.

1 Year Subscription or Renewal — $29.00

1 Year Gift Subscription — $29.00

filling out the Printable Order Form and mailing it, along with your check for $29, to The Joyful Noiseletter, PO Box 895, Portage, MI 49081-0895 (foreign printed subscribers add $10).
calling TOLL-FREE, 1-800-877-2757, and using VISA, MasterCard, Discover, or American Express.